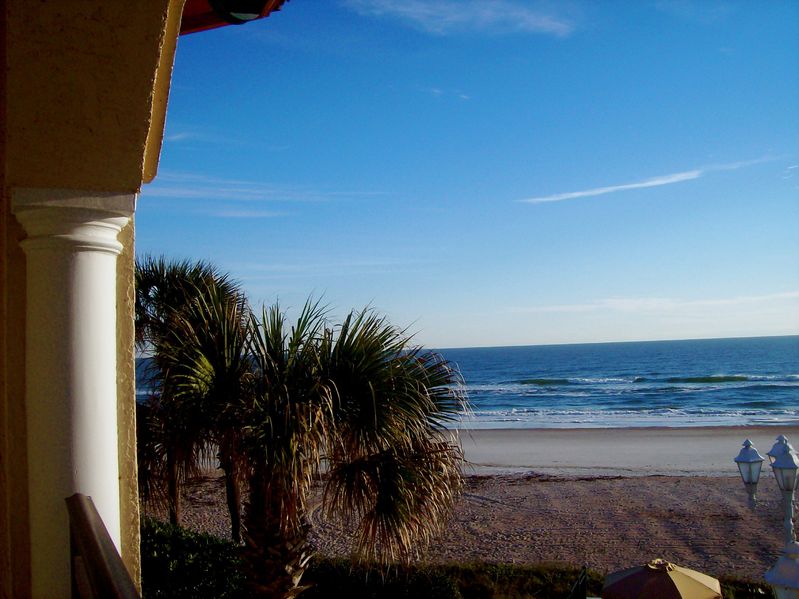 Ponte Vedra Beach is a beautiful seaside community located in St. John's County, Florida. Being a part of the two wealthiest counties in Florida, it boasts esteemed resorts, spas and country clubs. But Ponte Vedra Beach would not attract such wealth and prestige without the generous gifts of nature. Surrounded by gorgeous sandy beaches, it is no wonder this exclusive area is so highly sought after. A place of untouched wilderness and mineral-rich land a mere century ago, Ponte Vedra's natural beauty still beckons with many areas of nature still preserved to be enjoyed by the community.
Of course, one can't discuss Ponte Vedra Beach without starting with the beautiful beaches. Mickler's Landing offers easy access to the beach for surfing, swimming, fishing, and other water sports. Start your day with a lovely morning walk or enjoy an evening sunset along the water. The area is attractive, accessible and well-maintained to be enjoyed by all.
Just slightly south is the Guana River Wildlife Management Area, which runs along Lake Ponte Vedra. Here you'll find a variety of bird species and maritime forests. This coastal paradise offers miles of visually stunning trails for hiking, biking and horseback riding, as well as fishing, boating and paddling. Teeming with natural wildlife such as egrets and herons, it's also a great place to spot eagles, great horned owls and peregrine falcons, as well as wild hogs and deer. With views of the tranquil marshes, and a place to launch kayaks into the Intracoastal Waterway, the area offers options for a leisurely walk, a bike ride or a day of peaceful paddling adventures.
Bird Island Park is a lovely haven located just steps outside the Ponte Vedra Branch Library. Reviews referring to the park as a "treasure" and "a little piece of heaven" let you know you're in for a treat when visiting this serene spot. A stroll through the park in the evening ensures that you'll spend a quiet moment enjoying the beauty of nature. Boasting a wide array of fish, birds and even snapping turtles, this peaceful park is maintained by passionate, nature-loving volunteers who keep the area pristine and the wildlife happy.
Only scratching the surface of what makes the area such a coastal gem, these attractions give a mere glimpse into the natural beauty of Ponte Vedra Beach. Words and pictures do not do it justice – this seaside paradise requires a visit!