https://www.youtube.com/watch?v=dDzYRbiFJkc
IDEALLY SET ON A SPRAWLING, NATURALLY ADORNED 24-ACRE CAMPUS,
Vicar's Landing is one of Florida's most exquisite communities.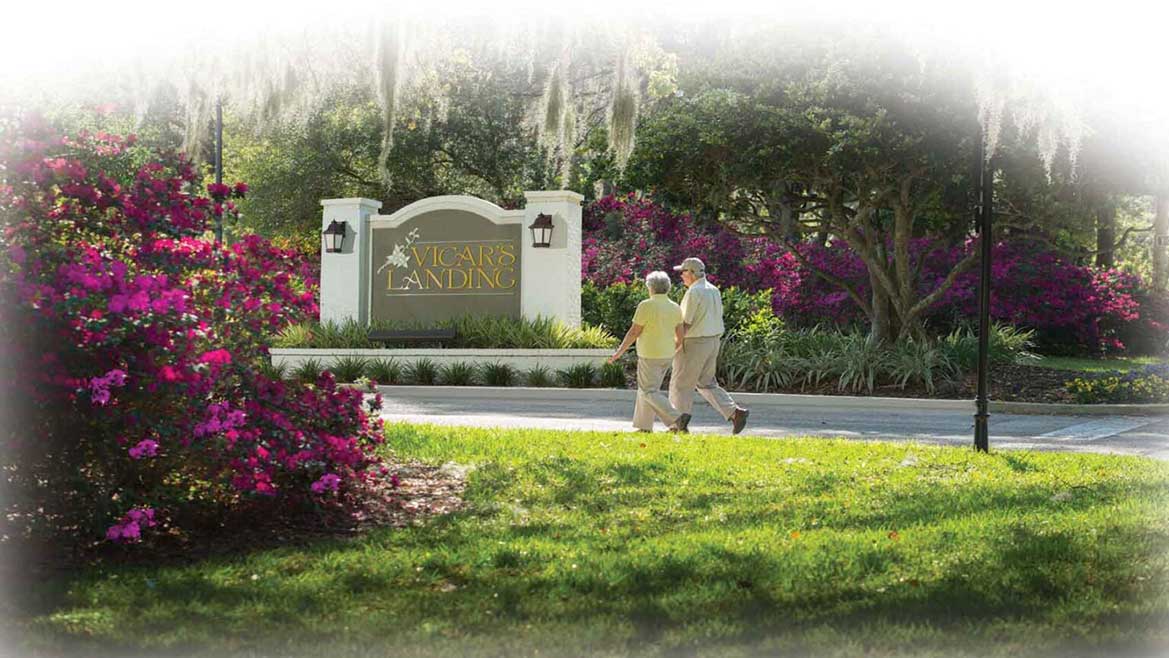 Outstanding Social Amenities
Whether your perfect day includes a competitive bridge tournament with friends, a strength and conditioning workout at our full-service fitness studio, an outing to the symphony, or a peaceful stroll through our Village Greene area, the Vicar's Landing lifestyle has it all. There's always something to do and friends wanting to join in.
Anyone can offer a house or condominium. Helping people find their home sweet home is what we live to do. We can help residents customize an existing home or find a home that's already perfect for them. And with so many options available, you're sure to find the perfect home.
Along with providing a safe, gated community, we also make sure residents have access to everything they need to be as healthy and active as possible. We're just minutes from the famed Mayo Clinic and other top health care options. We have on-site nursing, and delicious and nutritious on-site restaurant dining. Plus, there's swimming, dancing, and more.
Many of our staff members have been here for 10 to 20 years or more. We love what we do and are passionate about having the absolute best staff you'll ever meet. The bonds we form with the residents and the pride we take in serving them is why most residents tout our staff as among their favorite reasons to live at Vicar's Landing.
Florida's premier retirement community by the numbers.
Number of years straight we've been awarded the Governor's Gold Seal
Number of Members living in our beautiful community
Percent of staff with over 10 years of service
Testimonials
"The reason I've lived so long is because of Vicar's Landing. Being here has prolonged my life, there's no question about it."

Bobbie West

Member since 1995
"The amenities that other retirement communities offer can't compare with the amenities here at Vicar's Landing. A new 250-seat Performing Arts Auditorium, a state-of-the-art Fitness Center, new Dining Room and so much more. It's truly an amazing community."

Tess Crosby

Marketing Director
"We moved to Vicar's Landing in 2012 from Georgia. One of the things that attracted us to the Vicar's Landing community were all the amenities available. I love to draw and paint, so the awesome Art Room was perfect for me."

Inga Woodward

Member since 2012
"I am so thankful that my Mom and Dad decided to retire at Vicar's Landing. I feel very confident that they'll continue to be happy, active, and safe in this wonderful community."

Kathleen

Family Member