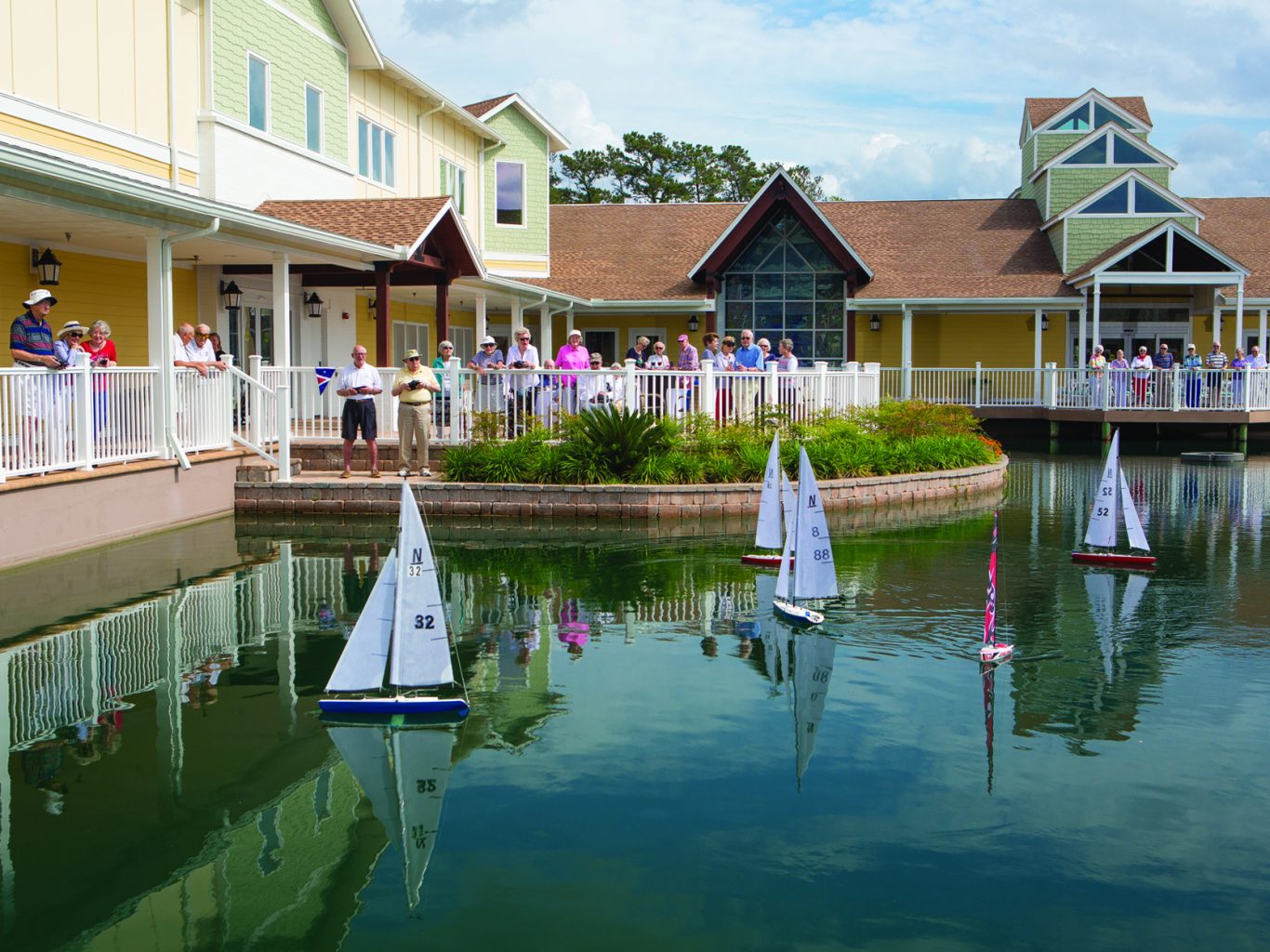 Retirement is the grand stage of life that offers plenty of free time to do as you please. Vicar's Landing retirement community ensures that its Members never have to wonder how to spend their days, offering a variety of activities for entertainment and personal enrichment.
Many Members of Vicar's Landing frequently enjoy off-campus trips that offer a chance to explore some of the attractions and entertainment available in the city. From museums or a trip to the Jacksonville Symphony to an afternoon of shopping or strolling the beaches, there are always fun, interesting events planned.
One example of the cultural excursions Members might embark on is a trip to the Cummer Museum in Jacksonville. Many of our Members are past and current Docents at the Cummer. This museum offers over 5,000 artworks, artifacts and other objects in its collection, featuring art from 2100 BC through the 21st century. The museum also offers educational programs for those wanting to learn more about the works featured. Visitors can stroll through the 2.5 acres of beautiful gardens, which are inspired by the style of early 20th century garden designs. Guests can meander through and view the antique sculptures and ornaments, fountains and reflecting pools, and come to rest under the shade of one of the oldest trees in Jacksonville, the Cummer Oak – majestic, with a canopy spanning over 150 feet. Another cultural excursion offered at Vicar's Landing is a trip to the Jacksonville Symphony Orchestra. This symphony is one of the longest-standing orchestras in Florida, dating back to 1949, and has hosted a great number of renowned artists. Such aesthetically enriching trips might get the creative juices flowing, a perfect opportunity to take part in the Art History Classes held for Vicar's Landing Members, as well as the Legacy Writing courses which encourage Members to weave the richness of their life experiences into stories and memoirs.
There are many ways for Members to be active participants in the Vicar's Landing community. With volunteer groups and organizations like the Vicar's Music Society, Vicar's Voice newsletter, community chorus, investment club and Vicar's play reading, there is something for everyone who wants to be involved. Multiple opportunities are available each week for those who want to join a shuttle trip to visit boutique shops for some browsing or take care of practical necessities at the grocery store. The Wellness Wednesday programs held once a month ensure that Members know exactly how to live their healthiest life, offering tips like dietary planning and more.
For those interested in more sporting activities there are numerous ways to be involved. Vicar's Landing has a USCA-sanctioned Croquet Team and plays competitive games on the beautiful Village Greene area. The Village Greene also hosts the ongoing Bocce Ball tournaments played throughout the year. A full-sized heated swimming pool is open year-round for a morning swim or an Aquasise class with a certified instructor. A unique and popular activity at Vicar's Landing is the "Yacht Club," where Members competitively race scaled-down "yachts" around the Vicar's Landing Center Lake.
All these activities ensure a full and active lifestyle, and are some of the many aspects that make life wonderful for the Members of Vicar's Landing!